Malaysia Auditing Service Provider in Malaysia
What Is An

Audit ?

An audit is the inspection of the financial report of a company or business. Audits provide the opportunity for a second set of eyes (of a certified professional accountant) looking over the business's accounts. In other words, the financial data and statement of a business are put under the review of the independent examiner that is meant to prevent fraud and ensure accurate information when the business is audited. Therefor auditing services is important for your company.
Who Are

Auditors?
Auditors are responsible to:
To inspect and determine whether the financial statements of a company is compliance with the financial reporting standards of Malaysia and the Companies Act 1965;
To determine the accuracy of the books and records of the financial officers;
To identify and recommend correction of errors;
Why Do Businesses

Need Financial Audit?

The purpose of a financial audit is to form a view as well as to add credibility to the reported financial status and performance of a business. The financial report normally includes a balance sheet, an income statement, a statement of changes in equity, a cash flow statement, and notes regarding a summary of important accounting policies as well as other explanatory notes. Simply put a financial audit is crucial to a business due to the following reasons:
A good financial audit is like a yearly physical exam of a business. The audit may reveal problems that people were not aware of, and identify the risks that might affect their business and achievement of goals.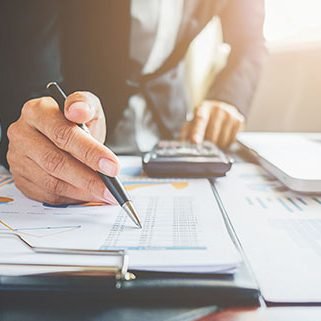 After a completed audit examination, a report stating whether the business has prepared its financial report according to the accounting and reporting standards.
Financial Audit in Malaysia
In Malaysia, every private limited company is required to appoint an approved company auditor for annual financial auditing under the Companies Act of Malaysia. However, a business registered as a sole proprietor or partnership do not need annual financial audit
The laws in Malaysia auditing require the financial statements to be prepared in accordance with the Private Entity Reporting Standards for private limited companies and the Companies Act 1965. Furthermore, an approved company auditor (an approved auditor in Malaysia is a person approved by the Ministry of Finance of Malaysia and a member of Malaysian Institute of Accountants (MIA)) must perform a company's annual audit.